AppControl: Enforcing Application Behaviour through Type-Based Constraints (EP/V000462/1)
About this project
This project was supported the Digital Security by Design (DSbD) Programme delivered by UKRI to support the DSbD ecosystem (EPSRC EP/V000462/1, and in partner with the University of Glasgow and Imperial College London.
Key Ideas
To secure program interaction we need to go beyond access privileges and ensure that a program follows the intended behavioural specification. Because Capabilities say nothing about program behaviour, we will also use Behavioural Types to capture the physical and behavioural structure of application interfaces.
Behavioural typing supports compile-time checking of program behaviour when its implementation is known, and runtime checking of program behaviour when it is not known.
We will leverage CHERI's Capabilities to ensure that behavioural types are not modified by parties unknown.
Debugging Infrastructure
Design-by-specification will ensure correctness of behaviour, provided that the specification is correct. Debugging a specification-based system, demands the ability to debug the specification at run-time.
Debugging system will include continuous diagnostics tools that allow to evaluate the system operation continuously and can identify hardware failure or unusual system behaviour.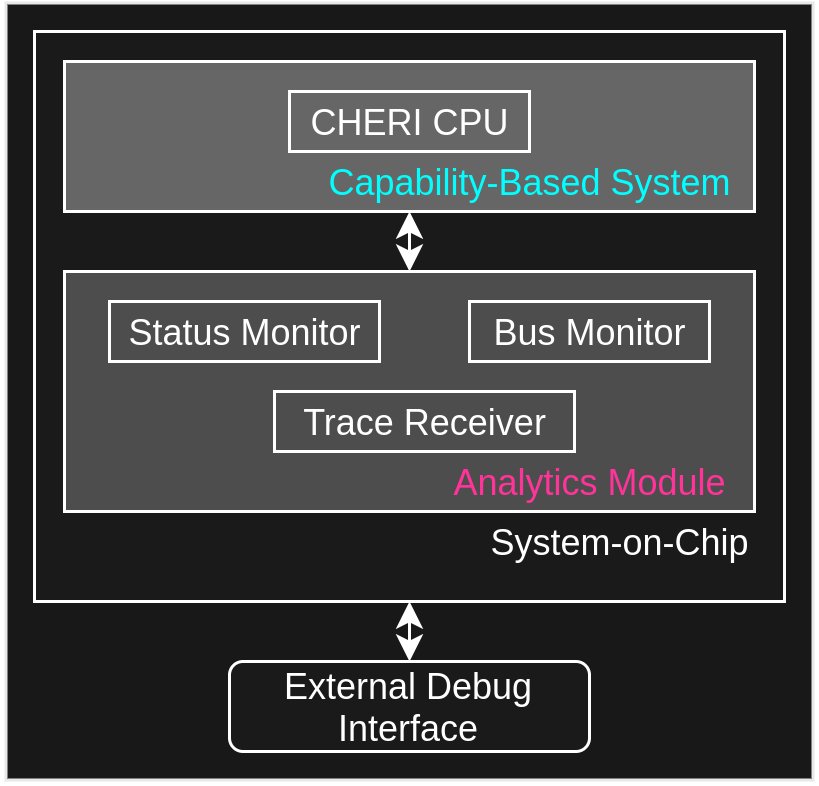 News